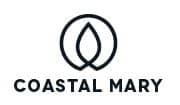 This November is an important time for the US and important for legalization efforts as well. The Presidential election will be held and we encourage everyone to get out and vote. However, there is an issue up for a vote that is closer to our hearts. Five states will be voting on whether or not to legalise Marijuana, joining the 11 states which have already legalised. Below is a look at the five states voting on legal cannabis this November.
If you're a resident of these states please vote YES on these measures. If you know someone in these states, please encourage them to vote YES.
The Five States
The five states in question are, Arizona, New Jersey, South Dakota, Montana and Mississippi. We'll go into them in a little more detail
Arizona efforts
Proposition 207 is the current inititive to legalise marijuana in the state. 4 years ago, legalisation was narrowly defeated but this time the momentum seems to be swinging towards a yes.
New Jersey Legalization
Public Question No.1 would legalise marijuana for those who are 21 or older. Not only would legalisation be a boon to the economy of NJ but it would also be a stepping stone to bolster legalisation in the neighbouring states of New York and Pennsylvania.
South Dakota Legalization
Measure 26 is a double barrel plan. It would legalise both recreational and medical programs in one fell swoop. This approach is a little unusual as normally states have a medical program in place before recreational.
Montana Legalization
Montana also has two initiatives on the cards. Ballot issue I-190
would legalise marijuana for adult use and set the legal age at 21.
Mississippi Legalization
Has two competing initiatives. Initiative 65 which was brought by the citizens of Mississippi and Initiative 65A: the goverment alternative.
Of the two, Initiative 65 would offer more freedom, with a range of conditions being covered. 65A would restrict use to those who are terminally ill.